Beginning from 16th March to 16th April 2017 in Centrum Spotkania Kultur in Lublin, visitors will have the opportunity of seeing the post-contest, international Ecuador Poster Bienal exhibition. The exhibition in Poland will include around 300 best posters by artists from over 30 countries. The works were selected by an international jury from 9620 works sent for the contest. The main event and accompanying presentation took place in Quito in 2016 in Ecuador. The initiator and main organizer was Christopher Scott, whom I asked today to spare some details about this big event.
Anna Kłos: Where did the idea of organizing 1st International Poster Bienal in Ecuador come from?
Christopher Scott: I think it was around January 2015 when myself and Santiago Gómez had a meeting in a restaurant in Quito, Ecuador and we started to discuss the topic of what project or activity we could create for Ecuador that could help to improve the country through the medium of design. Here in Ecuador we have so many talented designers but we both felt that often Ecuadorian designers have not got the opportunity to showcase their work on the international design stage. So based on the above points in principal we had 3 ideas that seemed interesting and we thought had potential. The first was a poster competition, the second and third will remain a secret and will be launched in the future. The idea of a competition seemed very interesting to both of us and we continued to talk about this idea and then we started to think a bit bigger in terms of what about if it was a biennial of posters which consisted of the competition followed by the event (exhibitions, workshops and conferences).
How many posters were sent for the contest and how did it look on the organizational side (please mention all people who took part in organizing Biennale in Ecuador)
We received 9620 posters from 88 countries. To make the Ecuador Poster Bienal was a process of roughly 2 years. The team consists of Christopher Scott (President), Santiago Gómez (Vice-President), Viviana Urvina (Producer), Stephen Scott (Web System), Javier Jarrin (Web Design), Mario Fuentes (Coordinator Ibarra), David Jimenez (Coordinator Guayaquil) and we also had the help of around 30 volunteers who helped with the exhibitions, social media, translations, logistics and more.
Who was invited to the jury?
Personally this was such a hard selection process because we have so many wonderful creative designers from all around the world. The objective of this jury was to select some of the very best designers from various parts of the world that was possible and to shock the world of design by combining such a prestigious jury team for the 1st Ecuador Poster Bienal. The jury consisted of the following designers:
JURY
Andrew Lewis, Homa Delvaray, Jessica Walsh, Lech Majewski, Lex Drewinski, Luba Lukova, Mario Fuentes, Mehdi Saeedi, Natalia Delgado, Moises Romero, Serge Serov, Stephan Bundi
PRESELECTION JURY
Agnieszka Ziemiszewska, Antonio Mena, Behnam Raeesian, Byoung Il Sun, Elmer Sosa, Iva Babaja, Jan Rajlich, Javier Perez Estrella, Mary Anne Pennington, Peter Bankov, Richard B. Doubleday, Sergio Olivotti, Sha Feng
JURY CATEGORY D (TO BE ECUADORIAN)
Antonio Mena, David Jimenez, Mario Fuentes
Say something about laureates, there are some names from Poland among them
The participation from Poland was in general excellent. From the 9620 posters and 88 participated countries from all around the world Poland was the 4th highest country to send posters. Obviously the jury had a very hard decision to select the winners of the 1st Ecuador Poster Bienal however Poland was the best country in relation to how many designers won medals or honourable mentions (22 designers were awarded in total with 6 coming from Poland). The following Polish designers were included in the winners: 
Jan Bajtlik – Category A (GOLD)
Joanna Górska and Jerzy Skakun (Homework) – Category A (Honorable Mention) 
Sebastian Kubica – Category A (Honorable Mention) 
Wojciech Osuchowski – Category C (GOLD)
Justyna Stefańczyk – Category C (SILVER)
Aleksandra Gołębiewska – Category C (Honorable Mention) 
2017 is the year of post-contest exhibitions. Apart from exhibition in Poland, there will also be events in other parts of the world? Can you reveal any details yet?
Currently we are planning Post-Ecuador Poster Bienal exhibitions in other cities and countries. Some I can announce and some are waiting for some confirmations. But I can announce that on the 16th February we will have the exhibition in the MAAC Guayaquil, Ecuador which is a very prestigious gallery and it is a huge honour for us. We are also close to confirming exhibitions in countries such as Turkey, Iran, France and more.
What are your further plans for Bienal? How do you imagine the next edition (II Bienal)
For the past few months we have been working on the 2nd edition of the Ecuador Poster Bienal. Right now we are in the process of selecting the jury, categories and invited exhibitions amongst other decisions. We are planning for a bigger 2nd edition which will include many surprises and as you may understand we have to keep these plans a secret for the moment but more news will be published within the coming months.
Thank you very much.
The organizers of the exhibition in Poland are:
Centrum Spotkania Kultur w Lublinie
Retroavangarda
WIT – Wyższa Szkoła Informatyki Stosowanej i Zarządzania
Curator of the exhibition in Poland: Anna Kłos
text by Anna Klos
translation by Karolina Klos
Winning works:
CATEGORY A (COMMERCIAL POSTERS)
CATEGORY B (SOCIAL POSTERS)
CATEGORY C (STUDENTS)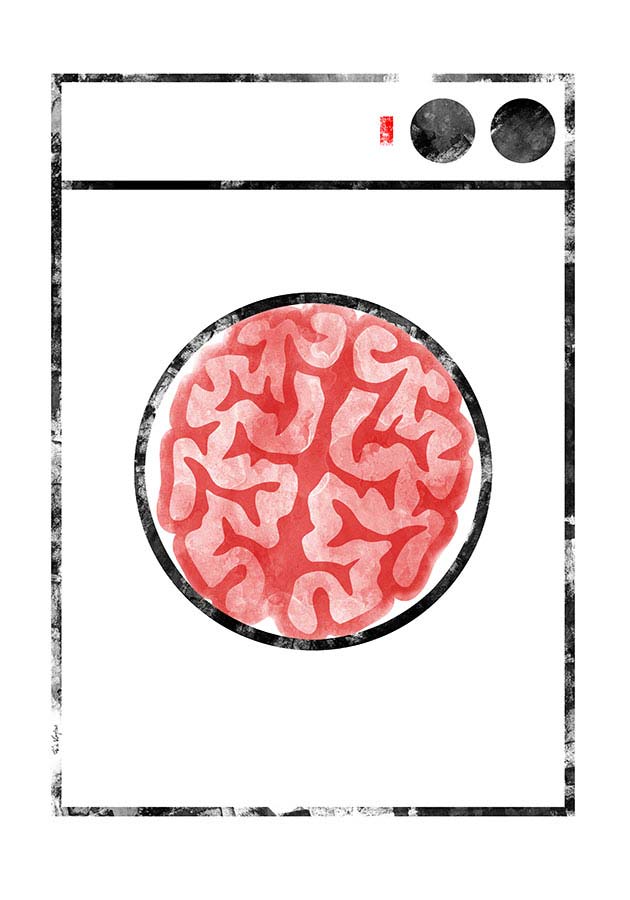 CATEGORY D (TO BE ECUADORIAN)